We have experience in co-development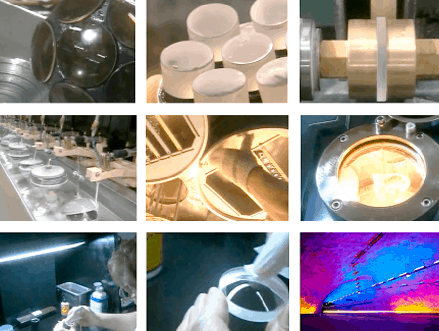 We have a range of ready-made products in several industries and sectors; however, we have a strong focus and experience developing high-tech semi-finished products for our customers.
We have done this for years, and we have a strong relationship with some of the most influential companies around the globe in B2B, B2C, and governmental sectors.
We combine skills and experience and the production facility to give your project or company a competitive edge. We have not only the skills to design a product, but we also know how to get the correct accreditation, so your implementation is smooth regardless of what kind of challenge you are facing right now.
We always handle customers' requests with the highest level of confidentiality and are used to work behind the scenes.
Furthermore, we have a long history of manufacturing some of the most demanding optics in the world. Whether you need medico optic, spheric lenses for UV to IR application, light weighted mirrors for a space-based application, or a lens system for a image sensor equipment, we has the experience to meet your requirements.
So if you need production-quantity optics, challenge us with your specifications today.

Competence
Optical Production

Moulding

Turning

Milling

Extrusion

Box Build



Additive Manufacturing
The strength point of AM
Safe lead time and use less machine
Flexible of cooling channel
Complicated insert

Strength of AM part is the same as machine part.

Accuracy of AM part ± 0.01mm